Description

THE ECO-FRIENDLY SOLUTION: A great innovation for those of you who embrace eco-friendly choices. Ditch your plastic straws which can be used only once and all they do is harm the environment. Our stainless steel ones can be used over and over again- all you have to do is to clean them and you'll be ready to use them again. Our set comes inside eco-friendly packaging i.e reusable cotton pouch string bag- what else do you need?


 

SATISFY ALL NEEDS: Our one-of-a-kind set includes all kinds of straws- 2 medium curved ones for your coffee, drinks, juices, soft drinks, and 2 straight ones for your smoothies. Add a valuable and alternative set to your collection and make your drinking process look like a game!

SIZE THAT FITS THEM ALL: Are you afraid that these straws aren't going to fit your glasses or tumblers? Not anymore! Conveniently designed so as to fit them all; our stainless steel straw set is the perfect size for all tumblers & glasses! Get them now without having a single care in this world!

1 FREE SCRUB BRUSH & EASY TO CLEAN: Come with 1 special scrub brush, with the brush you can clean your straws more easily and never worry about hurting your straws. You can also hang the brush easily by its annulus at the end. To clean the straws, you just need to hold the handle of the brush and let bristles come into the straws, the brush is of the perfect size for these straws.

ECO-FRIENDLY, REUSABLE, REDUCE PLASTIC POLLUTION: No more plastic straws - ever! To protect our earth, we should use this stainless steel straws instead of plastic fast food packaging containers, to protect the environment, reduce the white pollution
Need help?
mon-sat : 11:00 am - 7:00 pm
Whatsapp us at

+91 9311288999

Write to us at

contact@thebamboobae.com
why choose us
quality products

100% Premium

Customers

50K + happy

shipping

Direct shipping

secure 100%

online shopping
View full details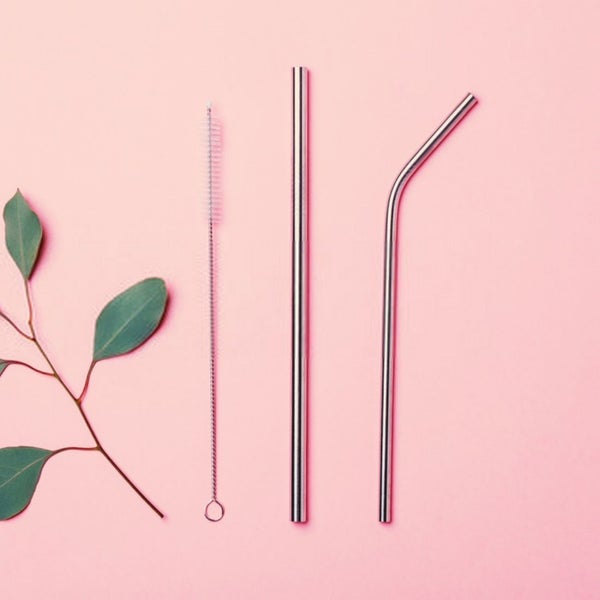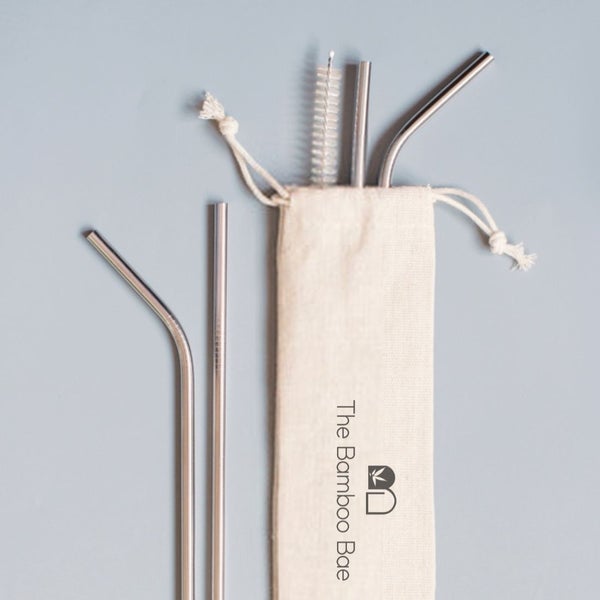 What makes our products unique!
reusable

compostable

bpa free

durable
steel straws
the straw is made by steel